Our authors
Our authors are timeless masters, who are knowledgeable in specific fields of wisdom teachings. They are also writers of prose and poetry. What they all have in common is that they are walking or have walked the inner path. Their outer and inner experiences are reflected in our publications.
We are open to suggestions of new authors
Adyashanti
Adyashanti is an American-born spiritual teacher, who dedicates his life to serve the
awakening of all beings.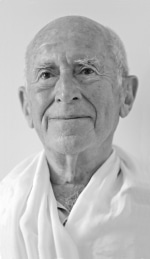 Arnaud Desjardins
Arnaud Desjardin (1925 – 2011) was one of the first Europeans, who made the great teachings of the East known to the West, mainly in France.
Daniela Jodorf
Daniela Jodorf was born in 1969. After studying law and working as an attorney in a law firm in Dusseldorf, she started her career as a writer.
David Godman
David Godman lived in India since 1976, mainly in the Ashram of Sri Ramana Maharshi. He wrote and co-edited four books about Sri Ramana and his direct disciples: Be As You Are, No Mind, I am the Self, Papaji Interviews and Living by the Words of Bhagavan.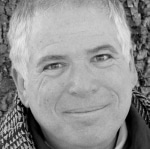 Eli Jaxon-Bear
Eli Jaxon-Bear was born 1947 in Brooklyn, NY under the name Elliot Jay Zeldow. His eighteen yearlong spiritual path started in 1971 while being on the run from the FBI during the Vietnam war.
Gangaji
Gangaji was born 1942 in Texas as Merle Antoinette Roberson. On her spiritual search she met the Indian master Sri Poonja (Papaji) in 1991. At his feet she recognized the truth of who she and everyone else really is. Ever since her life serves this realization.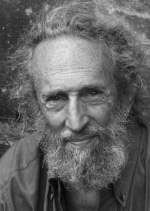 Lee Lozowick
Lee Lozowick (1943 – 2010) is an American spiritual teacher. Since 1975 his teachings reached thousands of people throughout the United States, Europe and India.
Mariana Caplan
Over more than two decades Mariana Caplan has studied and practiced many of the great mystic traditions in the world. She is professor in Yoga and transpersonal psychology and has written six books in the field of psychology and spirituality. Eyes Wide Open is one of her
publications.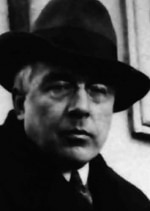 P. D. Ouspensky
P.D. Ouspensky was born 1978 into a family of artists and intellectuals in Moscow. He has been celebrated around the world for his expositions of G.I Gurdieff's teachings of The
Fourth Way.
OM C. Parkin
Wisdom teacher, mystic, inner scientist. Founder and leader of an international school for
Regina Sara Ryan
Regina Sara Ryan writes books and holds seminars. Until the early seventies she lived as a roman catholic nun in a monastery. Since her exit she indulges in the study of contemplation and mysticism.
Sandra Maitri
Sandra Maitri was part of the first group, where the Ennegram was introduced by the Chilean psychiatrist Claudio Naranjo in the United States.
Saritha M. Wimmer
Margit Saritha Wimmer holds a diploma in social pedagogue. She works with mentally disabled adults and supports them in their journey. She offers impulses to mindfulness and inner recognition, as well as meditation.
Sri Ramana Maharshi
The most famous Indian wisdom teacher of the 20th century. When captured by fear of death in the age of 16 he sincerely decided to investigate the question "Who dies". This led him to the essential question of "Who am I". He realized the answer, that the body may die, but not
consciousness.
Swami Dharma Sumiran
Sumiran (born 1969 in Voronezh, Russia) is a well-known Russian teacher and mystic in the tradition of Advaita Vedanta and Zen.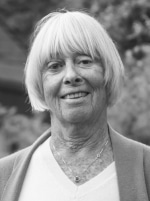 Ulrike Porep
As graduate psychologist, Ulrike Porep developed a growing interest on the cause of human suffering in its depth from early on. What is it, that stands in the way of a natural
development towards a powerful, feeling, and intelligent being?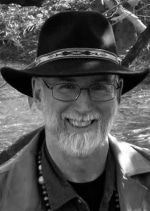 William Martin
William Martin is a psychologist. He acquired his diploma at the University of California in Berkley and the Western Theological Seminary. He worked as a life coach and university lecturer and engages profoundly in Taoism since over 20 years.
The path of liberation lies in the overcoming of our ignorance and non-recognition. Since Atman, the highest Self, is always present as the fundamental reality, the veils of illusion, that conceil this absolute reality, must be severed by the sword of knowledge and recognition.
Shankarashariya (686 – 718 n. Chr.)